EDCC: All Campuses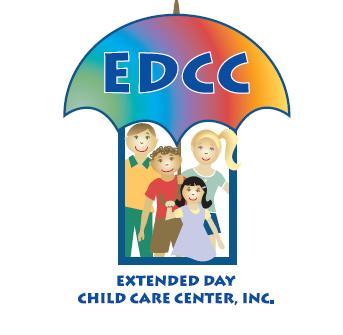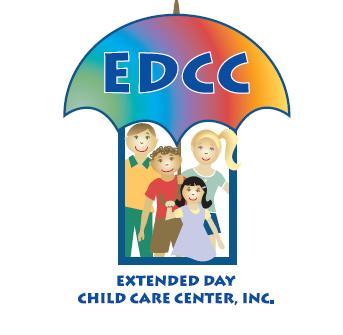 EDCC: All Campuses
ANTS Tennis is returning to the parents and children at EDCC! Join in on the fun of playing tennis at school with classmates and friends! ANTS brings everything to your school, and is ready to help your child develop into a tennis player, while having tons of fun while doing it! Time for your child to have fun and play tennis!
Registration:
$135.00 Early Registration (Ends April 17th)
$160.00 Regular Registration (Ends May 22nd)
Registration Includes:
ANTS size Nets and Courts. ANTS courts are smaller and age appropriate!
ANTS Tennis Balls. We utilize larger foam balls that bounce and travel slower, making it possible for your child to play REAL tennis!
ANTS Trained and Qualified Coach. ANTS coaches focus on your child being safe and having FUN first! Second, ANTS coaches focus on having your child play tennis!
Practice & Play Opportunities: ANTS believes in the benefit of practicing and then attempting what was learned in practice while playing! We have a very strong practice and play philosophy.
2 hours of tennis per week for the length of your schools camp (4 weeks).
ANTS DEMO Day:
ANTS Tennis will be visiting your campus for a Demo Day! Demo days are a great way to learn about ANTS Tennis, the equipment ANTS uses, and play ANTS Tennis! Please refer to your school's schedule below to see when ANTS will be visiting your campus!
ANTS Racquets:
All children registering for ANTS Tennis at EDCC are required to have an age-appropriate size racquet. If your child does not have an age-appropriate size racquet, simply respond "yes my child needs a racquet" during registration and we'll provide your child with a racquet that fits him/her!
ANTS age-appropriate racquets cost $25 + tax.
Dates and Times:
Green: 4 weeks
June 22nd - July 15th: Mon. and Wed.
Demo Day: March 24th
Demo Time: 2:30pm - 3:15pm
Walnut Grove: 4 weeks
July 20th - Aug 12th, Monday and Wednesday
Demo Day: March 24th
Demo Time: 3:30 - 4:15pm
Dublin Elementary: 4 weeks
June 23rd - July 16th: Tues. and Thurs.
Demo Day: March 24th
Demo Time: 2:30pm - 3:15pm
Does your child need an ANTS Racquet?:
If your child's EDCC location is full, please sign up for the wait list below and we will be sure to notify you of any open spots! Thanks!
EDCC ANTS Summer Camp Waitlist
Additional Information:
ANTS uses modified equipment that has been adopted by the United States Tennis Association (USTA) and other tennis federations all across the globe. It is a progressive system of modifications (court size, net, ball pressure, and racquet size) that are meant to help children not only learn the game faster and in a more successful fun oriented atmosphere, but also to improve the quality of their learning progression. The empirical evidence of using such equipment is in the ATP (professional) rankings. Countries who have utilized modified equipment over the last decades are the countries that are dominating the rankings, and they are doing so because of two things
1) By teaching kids with the correctly sized equipment, they are able to teach them quality from the beginning rather than having to correct bad habits and form due to playing with/or on oversize equipment. Therefore they can focus more on practice AND play, rather than just practice. We all know you learn the most through play! A great example is the following Field Of Dream video.
2) More kids are playing the game of tennis and are sticking with it. Countries with a strong progressive system have retention rates in tennis as high as the next most popular youth sport (soccer). They are able to do so because the children can now not only learn tennis is a better fashion (as mentioned above) but they can also begin to play it at an earlier age. You can see such evidence by watching the national championship video here. These kids are playing the best tennis possible, because of the fact they are playing on courts that are meant for their size! Just because they are good, doesn't mean they need to move up on to a different court, rather they need to learn all of the layers of the game that exist.
Our coaches are all trained to develop the overall agility, balance, and coordination (ABC's) of the athlete, as well as the tennis specifics needed for your child to get better. Tennis is a sport of depth and layers and it takes time to put all of them together and our philosophy is to have them play and use the depth and layer(s) they currently have, while continually developing their parallel skills.
Brief breakdown of ANTS Curriculum and Equipment:
Kindergarten:
Curriculum and equipment that is focused on the ABC's (agility, balance, coordination) of the player, strong fundamental development, and having fun!. They will learn how to send and receive, track, move to, and hit, the ball! We always maintain a fun and supportive environment.
Equipment:
18' Net
36' Court
Red Foam Balls
19" Racquets
ANTS EZ Rules & Scoring
1st-3rd:
Curriculum and equipment that is focused on the ABC's (agility, balance, coordination) of the player, but also designed to help them learn all of the fundamental elements that are necessary to begin to play and compete in a healthy, fun environment. They will learn everything from boundaries, footwork, and strokes to scoring, sportsmanship and etiquette! Always fun and supportive!
Equipment:
18' Net
36' Court
Red Foam Balls
21-23" Racquets
ANTS EZ Rules & Scoring
4th-7th:
Curriculum and equipment that is focused on the ABC's (agility, balance, coordination) of the player, but also designed to help them get up to playing and competing speed with solid fundamentals as soon as possible. With more drills designed for higher intensity practice and play. Always geared towards having fun and staying positive both when practicing and competing.
Equipment:
18' Net
60' Court
Red Felt or Orange Low Compression Balls
25" Racquets
Normal Rules and Scoring